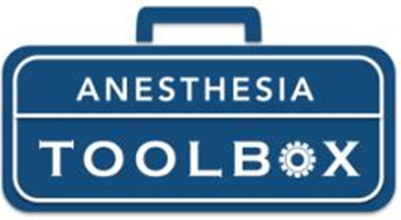 What is Anesthesia Toolbox?
Toolbox is an online peer-reviewed educational resource for anaesthetists.
Toolbox is an excellent resource for regional anaesthesia, providing a broad range of content suitable for both novice and expert.
Toolbox has recently added content in non-RA subjects such as Surgery, Obstetrics, Airway management and plans to continue developing these additional resources.
NZ Anaesthesia Toolbox has access to all the Toolbox content and is available to NZ anaesthetists.
To register to Toolbox, please contact the appropriate person below:
Waikato Hospital Clare Smith clare.smith@waikatodhb.health.nz
Wellington and Hutt Hospital David Pirrotta david.pirotta@ccdhb.org.nz
Dunedin Hospital Justin Holborow justin.holborow@southerndhb.govt.nz
Other NZ Hospitals Neil MacLennan neilmacl@adhb.govt.nz